Archive for November 4th, 2014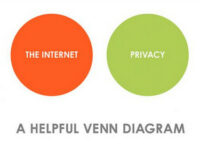 In this talk, I gave a talk in response to Scott McNealy's statement "You have no privacy. Get over it."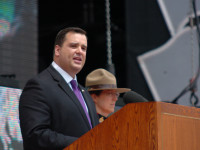 My column this week on warrantless access to personal information under Canadian law noted that Bill S-4, the Digital Privacy Act, will expand the likelihood warrantless disclosures between private organizations. As I posted recently:
Bill S-4 proposes that:

"an organization may disclose personal information without the knowledge or consent of the individual… if the disclosure is made to another organization and is reasonable for the purposes of investigating a breach of an agreement or a contravention of the laws of Canada or a province that has been, is being or is about to be committed and it is reasonable to expect that disclosure with the knowledge or consent of the individual would compromise the investigation;

Unpack the legalese and you find that organizations will be permitted to disclose personal information without consent (and without a court order) to any organization that is investigating a contractual breach or possible violation of any law. This applies both past breaches or violations as well as potential future violations. Moreover, the disclosure occurs in secret without the knowledge of the affected person (who therefore cannot challenge the disclosure since they are not aware it is happening).