This week, I had the honour of speaking at a packed event at the World Intellectual Property Organization titled How WIPO Can Contribute to Achieving the Right to Education. The panel featured speakers from around the world focusing on the copyright-related education issues. My talk, which used emerging data from the copyright review, focused on the reality of Canadian copyright, fair dealing, and education. A recording of my remarks embedded into my slide presentation is posted below in a YouTube video.
The presentation drew on my recent blog series on the issue (1, 2, 3, 4), noting that three things have taken place in Canada since the 2012 copyright reforms and the Supreme Court of Canada's copyright pentalogy that affirmed the need for a broad and liberal approach to fair dealing.
First, education spending on copyright materials has increased over the past five years, citing evidence from Dalhousie University, Ryerson University, and Statistics Canada.
I also noted that there is far more transparency with respect to copyright spending with open data from CRKN and universities such as the University of Alberta.
Second, Canadian publisher profit margins have increased over the past five years, citing Statistics Canada data on both profit margins and increased revenues for Canadian publishers from the educational market.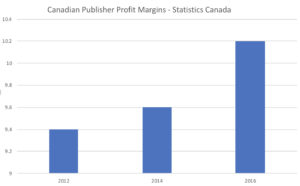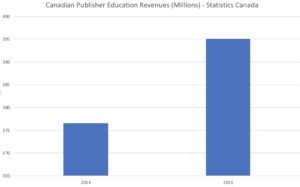 Third, I emphasized that licensing remains the foundation of access in Canadian education. While fair dealing is essential, it remains a relatively small part of access strategies, with the vast majority of access coming from licensing and open access. I cited specific data from the University of Guelph, which examined its course e-reserves and found that 54% comes through direct links from licenced materials, 24% open and free Internet content, 6% via transactional licences, and the remaining 16% under fair dealing.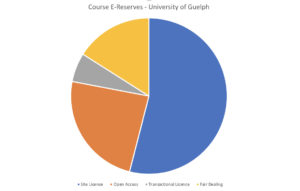 The University of Calgary examined thousands of course materials and found that only 8% relied on fair dealing.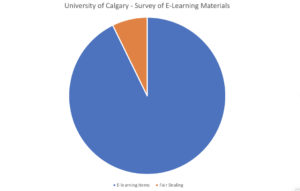 I earlier posted on the University of Ottawa's investment in e-books, with 1.4 million licensed e-books with a great emphasis on Canadian e-books.