Global Technology Law and Policy: Spring 2023 (CML3351)
Global Technology Law and Policy is an intensive seminar that is a collective initiative of the University of Ottawa, the University of Haifa, and Bocconi University in Milan with a selection of students from each university. This year's course will take place in person in Ottawa and Haifa. The course focus for the year will be on a range of technology law and policy issues including privacy, IP, AI rules, and platform regulation.
Classes will feature lectures, group work, and guest lecturers. Students will also be assigned to one of four groups for a book report presentation during the course.
Thanks to Canadian Friends of Haifa University and the Hugh Verrier Rule of Law Research and Education Development Fund for their support for this course.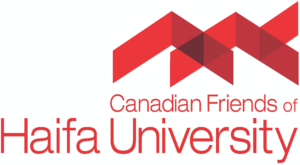 Tentative Course Schedule (as of May 3, 2023, remains subject to change)
May 1: Ottawa
13:00 – 16:00 – Room FTX 102
Intro to each other and the course
Geist, The Battle over Internet Streaming in Canada
Visit from Dean Boon
Guest Panel: Government Expert Advisory Panels
May 2: Ottawa
9:00 – 10:00, Senate Transportation and Communications Committee Hearing
Bill C-18 hearing

In person: Senate of Canada Building, 2 Rideau St., Ottawa, Ontario
Room B45
11:30 – 14:30, Room FTX 102
Haber, Regulating the Internet of Things (IoT)
Geist, Review of Senate committee hearing
Guest lecturer (to be announced)
18:00: Reception at Michael Geist's house
May 3: Ottawa
10:30 – 12:00, Room FTX 102
Haber, Regulating IoT (continued)
Geist, Canadian privacy regulation: intro to rules and policy
13:40: Meet at the Senate, attend Senate debates in gallery, meeting with Senator Simons
May 4: Ottawa
10:00 – 12:45, Room FTX 102
Haber, Recognition Technology 

Internet platform regulation panel:

Colin McKay, Google
Kevin Chan, Meta
Steve de Eyre, TikTok
14:15: Visit to the Supreme Court of Canada, meeting with Justice Nicholas Kasirer
May 5: Ottawa
9:00 – 11:45, Room FTX 102
Haber, Regulating AI 

First group presentation (Citron)
Orientation for Israel
May 6 and 7: Travel to Israel
May 8: Haifa
15:00-18:00, Room 3044
Haber, Metaverse and legal challenges

Geist, Internet governance and regulation 
May 9:  Haifa
10:00-13:00, Room 3044
Second group presentation (Crawford)
Prof. Tal Zarsky lecture: "When Software Hits the Road"
May 10:  Haifa
10:00-13:30, Room 3044 
Haber, Lawful hacking
Third group presentation (Lobel)
Fourth group presentation (Darling)
May 11: Tel Aviv
(146 Menachem Begin Rd., Tel Aviv 6492103)
10:00-11:00: Gilad Semama, Commissioner of the Privacy Protection Authority, on the challenges of the privacy authority in Israel
11:00-12:00: Adv. Amit Ashkenazi, Former Legal Advisor of The Israel National Cyber Directorate, on "Cybersecurity policy 3.0: opportunities and challenges"
12:00-13:00: Dr. Omri Rachum-Twaig, Partner (FBC & Co.), on practice in the field of law and technology
May 12: Haifa
10:00-13:00, Room 3044 
10:00-11:00: 
11:00-11:45: 
12:00 – 13:00 – Group discussion on global technology law and policy
May 13: Shabbat (no class)
May 14 – Jerusalem
9:20 – 12:00: Yad Vashem visit (mandatory for Canadian and Bocconi students)
12:00-14:00 – Lunch
14:00 – Tour of the Israel Supreme Court
15:00 – Meeting Supreme Court Justice Ofer Grosskopf
Groups for Presentations/Book Reports
1. Danielle Citron, The Fight for Privacy (2022)
https://www.amazon.ca/Fight-Privacy-Protecting-Dignity-Identity/dp/0393882314/
Presentation Date: May 5th
Cousins
Pennington
Spears
Maman
Weismann
2. Kate Crawford, Atlas of AI: Power, Politics, and the Planetary Costs of Artificial Intelligence (2021)
https://www.amazon.ca/Atlas-AI-Planetary-Artificial-Intelligence/dp/0300264631/
Presentation Date: May 9th
Savard
Madellena
Hardes
Tal
Simaan
Khazov
3. Orly Lobel, The Equality Machine: Harnessing Digital Technology for a Brighter, More Inclusive Future (2022)
https://www.amazon.ca/Equality-Machine-Harnessing-Technology-Inclusive/dp/1541774752
Presentation Date: May 10th
Workman
Laflèche
Rodan
Plotkin
Sobel
Rainho
Montanari
4. Kate Darling, The New Breed: What Our History with Animals Reveals about Our Future with Robots (2021)
https://www.amazon.ca/New-Breed-History-Animals-Reveals/dp/1250838428/
Presentation Date: May 10th
Cousineau
Mustata
Zauber
Hamady
Akiva
Silvestri